What do Retailers need to succeed online?
The Retailer Tool Kit (RTK) is a collection of program features that integrate with your current website. Generate more sales and have more people visit your site because of the tools featured in the Retailer Tool Kit. The basic package includes dynamic features and also incorporates the means to do your own Search Engine Optimization (SEO).
We've found that Retailers share similar goals. Sales, Leads and the means to manage their web sites and online inventory in an easy to use method. We additionally provide sales and marketing tips for manufactured home retailers.
Currently the system is used by a number of Manufactured Home Retailers and the new leads being generated as a resounding testiment to the values of the RTK.
Features:
NEW

Postlets Integration - Import all your Postlets into the RTK for better promotion on your website. New module also updates your listings when you make a change. Imports your photos to no need to upload twice.


Inventory System - Upload images and product details on your Inventory.

Upon Upload, RTK resizes your images and creates the necessary thumbnails for a consistent, professional look.
Other options are to have a slide show of images for a single product.
Inventory Showcase.

Add, remove or modify your existing showcase of homes. The RTK allows you to upload images and change descriptions and features of your inventory. Potential customers will be more prone to visit or call you when they see live products from which to chose from.
Search Engine Optimization (SEO).

The RTK focuses on what's important to your business, which is getting you in front of your competition.

The RTK allows you to change your Key Meta Phrases and Key Words to better position yourself in the search engine listings, ahead of your competition.
Dynamic content is higher rated by Search Engines as content that does not change is considered "stagnant" and loses relevance to a search engines goal of providing the most relevant and useful content to it's visitors. The RTK is based on a similar philosophy.
The RTK also provides additional SEO features only available to active members
Mapping System to Google Maps.

All new Google feature that allows dynamic content within your own site.

Retailer Tool Kit is a subscription based service. The low monthly cost is amortized over the subscription base to provide the highest quality product at the lowest possible price. Additional features within the feature-set you subscribe to are added at no additional cost. New features outside the feature-set of your subscription may require additional fees. The upgrade to additional features will always be optional allowing you to retain your current plan when new features are offered.
System/ Website requirements: PHP ready website
Questions? Click here to send us an email or call (949) 661-9333
iPhone App coming soon!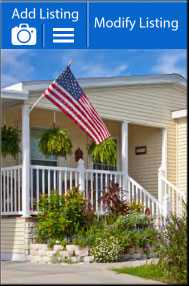 Take photos and upload your listings from wherever you are.